Teacher Job in Corvallis, Oregon : OR
Looking for Teacher Jobs? See currently available Teacher job openings on teacher.jobs.net . Browse the current listings and fill out job applications.
teacher.jobs.net is the starting point for a job search in any teacher job . We provide job resources for Teacher positions throughout the industry. teacher.jobs.net also provides Teacher jobs listings from around the United States. Job seekers can search and apply for jobs in Teacher by either city or state.
teacher.jobs.net is a teacher job search resource for job seekers. Here you can easily find all Teacher jobs, post a resume, and research your career.
Get started on your teacher job search on teacher.jobs.net today.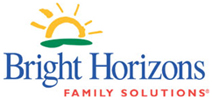 Bright Horizons Family Solutions
Education
Corvallis
Oregon
Toddler Teacher Job Description
Crafting enriching experiences
As a child care teacher at Bright Horizons, we help you explore your age group preference with opportunities to work with Infants, Toddlers, and Preschoolers. You'll enjoy a warm and supportive environment where you are encouraged to share your passion for early childhood education with children, parents and co-workers. You will work alongside a talented team of educators in state-of-the-art classrooms and pass on your love of learning to young, eager minds. Your guidance and positive reinforcement will help set the stage for many incredible milestones to come.At Bright Horizons, you'll also find opportunities to experience personal and professional breakthroughs of your own. As a company with a learning culture, you will discover your full potential through state-of-the-art online training, leadership development and tuition reimbursement. Additionally, our company culture invites you to bring your whole self to work, because it is our unique attributes, perspectives and backgrounds that make us a stronger team.How will you inspire our future generation?
What you will do as a Child Care Teacher
Feel a sense of accomplishment as you hear the laughter and experience the wonder of children participating in activities you planned
Observe children's interests and work with co-workers to develop creative ideas for engaging curriculum
Record and share children's triumphs and progress with parents, relating that continued safety and attention to their individual basic care needs is a top priority
Communicate with parents on a daily basis, sharing their children's latest adventures and achievements through a variety of avenues, including mobile apps and personal discussions
Live our HEART principles of Honesty, Excellence, Accountability, Respect, and Teamwork
Corvallis Teacher Job
Toddler Teacher Job Requirements
What we are looking for
Minimum age of 18
Hold a High School Diploma/GED
Previous experience working with young children
Meet state educational licensing and additional center/school requirements
A passion for child care and making a difference in the lives of young children
We do give preference to child care teachers with the following:
Bachelor's degree
CDA or Associate's degree in Early Childhood education or related field
Have 12 months of professional teaching experience in a classroom
Bright Horizons – A fresh perspective on learning
In addition to being the leading provider of high quality child care and early education, Bright Horizons is the only child care company repeatedly named by FORTUNE as one of the "100 Best Companies to Work For". We are passionate about building an organization where you can make an impact on future generations. It begins with the educators that we hire, and by helping you grow with us. We support a well-rounded, individualized curriculum that is fully engaging and tailored to each child's developmental needs. This visionary approach helps craft enriching experiences, and empowers children to be confident and successful lifelong learners.
Benefits we offer
Competitive salaries
Career path opportunities
Extensive health benefits
Comprehensive tuition reimbursement
401(k)
Volunteer opportunities through the Bright Horizons Foundation for Children
Commuter benefits
Health club discounts
Cell phone discounts and much more
Apply to this Corvallis Teacher Job